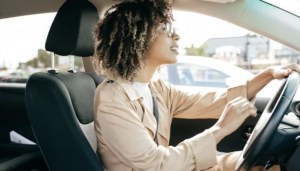 For various reasons, people/small business owners purchase and title their cars to their business. If you've done this, it doesn't necessarily mean you need to buy a commercial auto policy.
However, it does mean you should probably call your insurance agent. Here are some  questions your agent might ask:
Do you commute to/from job sites?
Do you haul any equipment or inventory in the car?
Do any of your employees/contractors/customers drive the car?
Do you have any branding on the front/back/sides of the car?
If the answer to all four questions is no, there's a decent chance you don't need a commercial auto policy.
Still, there are other factors in play. Talk to your insurance agent to make sure you have the right policy.
If you have questions about your auto policy, give us a call. We're the insurance experts. And we're here to help!