We are an independent insurance agency specializing in auto, home, and life insurance —
We're built on the 3 core principles: EASE, CHOICE, AND ADVICE.
Our Mission is to create a better protected community by offering insurance solutions through a thorough, consultative approach. Because we are independent, we are free to match your needs with the insurance company that best fits them. This means receiving excellent coverage, at the most competitive price.
As the owner, it's my job to make sure your insurance buying experience is an EXCEPTIONAL one. While producing for one of the top carriers in the industry, I learned that consumers don't choose their insurance carrier based price alone.
Yes, price is a factor but you the consumer actually want more than just the cheapest policy. When you buy an insurance policy, what are you really buying? You are buying a promise.
This promise to transfer risk from you, the insured, to the insurance carrier should give you the peace of mind of knowing your assets are protected.
Despite what all the television ads tell you, it's not only about saving 20 percent in 20 minutes; it's about choosing coverage that properly protect your assets at the most competitive price.
Why an Independent Agent?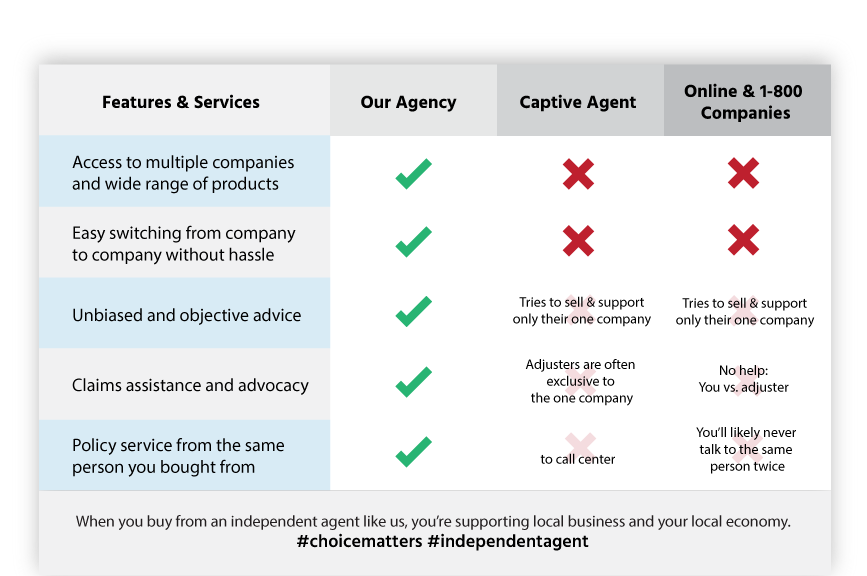 Our office is located in Vickery Village within walking distance of various shops & restaurants. Please come see us and meet our awesome team! We can't wait to earn your business!
You can also request a quote right here by entering some basic information below: