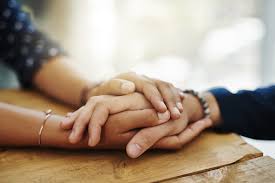 Our Customers Are Heroes: Mary's* Story
I got into the practice of independent insurance because I wanted to help people. Having the freedom to choose which carriers I work with enables us to customize plans that maximize our customer experience.
What I didn't anticipate were the deep relationships that would grow from meaningful interactions over insurance.
One of our veteran agents, Tracy Stowell, shares the story of our customer Mary and her courageous family:
Mary reached out to me in August of 2019 asking for insurance quotes for home and auto. As I was putting her information into the system, I realized that I'd already quoted her the year prior. We couldn't touch her current auto rate due to her son Stephen having some tickets and accidents. 
 After a brief pause, Mary informed me that her son had taken his own life just months prior. My heart broke for Mary, and together, we cried quietly over the phone.
I have continued to stay in contact with Mary, and am inspired by her commitment to the cause of suicide prevention.
 Mary's family is very active with the American Foundation for Suicide Prevention (AFSP.org). This national organization raises awareness and supports critical research to help reduce the rate of suicide, something we need desperately.  They have been involved in three "Out of the Darkness" walks in Stephen's honor.  Between family, friends, and his fraternity brothers, they have raised well over $50,000 in Stephen's name.
Stephen's short life continues to help others.
Mary's youngest daughter is bringing an AFSP walk to Forsyth County.   She met with the administration at her school (Forsyth Central High School) to introduce the idea, and they  liked it so much that her event will include all the high schools in our county.  She is the chairperson of this Out of the Darkness Campus Walk, which will take place in the spring of 2022. 
Mary, you and the rest of your family are heroes.
Insurance may seem like an impersonal business transaction. But at The Rhoads Group, our customers become family. I'm honored to be a part of this family—a part of this community.
*Shared with permission.