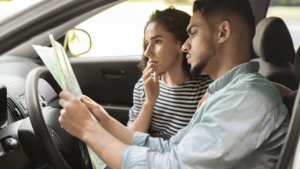 The average cost of full coverage auto insurance in the state of Georgia is $1,612 annually, 17% below the national average.* But that number may be on the rise. After watching auto insurance rates rise and fall again last year, experts project an average increase of about 0.6% across the country for 2022.
Why?
You name it.
Supply chain delays
Increase in the cost of production
Staffing shortages
Inventory shortages
If you've shopped for a car recently—especially a used car—this isn't news to you. The cost of replacing your vehicle has never been higher. In fact, the average cost of USED car is $27,500. That's 1/3 higher than in January 2021.**
So, what do you do?
Contact your insurance agent. Ask them if you've got the best coverage for the lowest rate. Or, fill out our online form. We'll respond with 10 rates in 10 minutes from multiple providers.
*Source: https://www.valuepenguin.com/state-of-auto-insurance-2022
*Source: https://www.caranddriver.com/news/a38562401/average-used-car-price-27500/