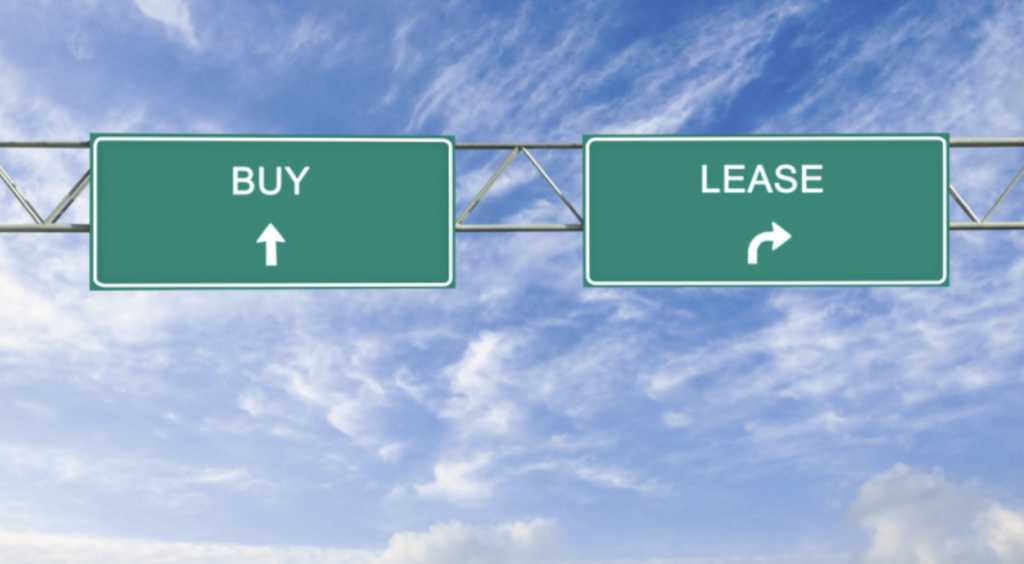 It's rarely a seller's market when it comes to cars, but that's the existing dynamic on car lots across the country.
According to this December 2021 report from analytics firm IHS Markit, U.S. inventory levels are at their lowest levels since the global financial crisis of the late 2000s, but the needle is moving in the right direction for vehicle production.
According to Automotive News:
As of December 1, 2021, Honda inventory is down 83% from 2019.
Toyota's inventory fell by 75% between December 2019 and 2021.
Ford's supply of vehicles fell 66% when compared to late 2019.
We know how supply and demand work. Supply is down, demand is up, and so are prices. In a market like this, many car-shoppers are wondering: Is it better to lease or buy?
Leasing: The Pros
Monthly costs are still lower
You get more vehicle than you could afford if purchasing
You can buy car for residual value at the end of a lease
Since most leases come with a bumper-to-bumper warranty, there are few unforeseen expenses
Leasing: The Cons
You get no equity in the car
Limited in car usage by lease agreement
Leasing a car is a commitment to another monthly payment
You may incur fees once you turn in the car (wear and tear plus mileage overages)
You may not be able to terminate your lease early if you need to
Insurance rates may be more expensive due to required coverages
If you're likely to drive a car for longer than five years, financing may be the best choice for you, since over the long run, leases are almost always more expensive.  
Our best advice? If you can wait, wait. If you can't, do your research before you go.
When it comes to financing a car right now, be aware of the price gouging dominating the sales industry as inventories are at historic lows. You could finance a $32,000 car today that sold for $20,000 is 2020. It may not be worth a fraction of its purchase price come 2024.