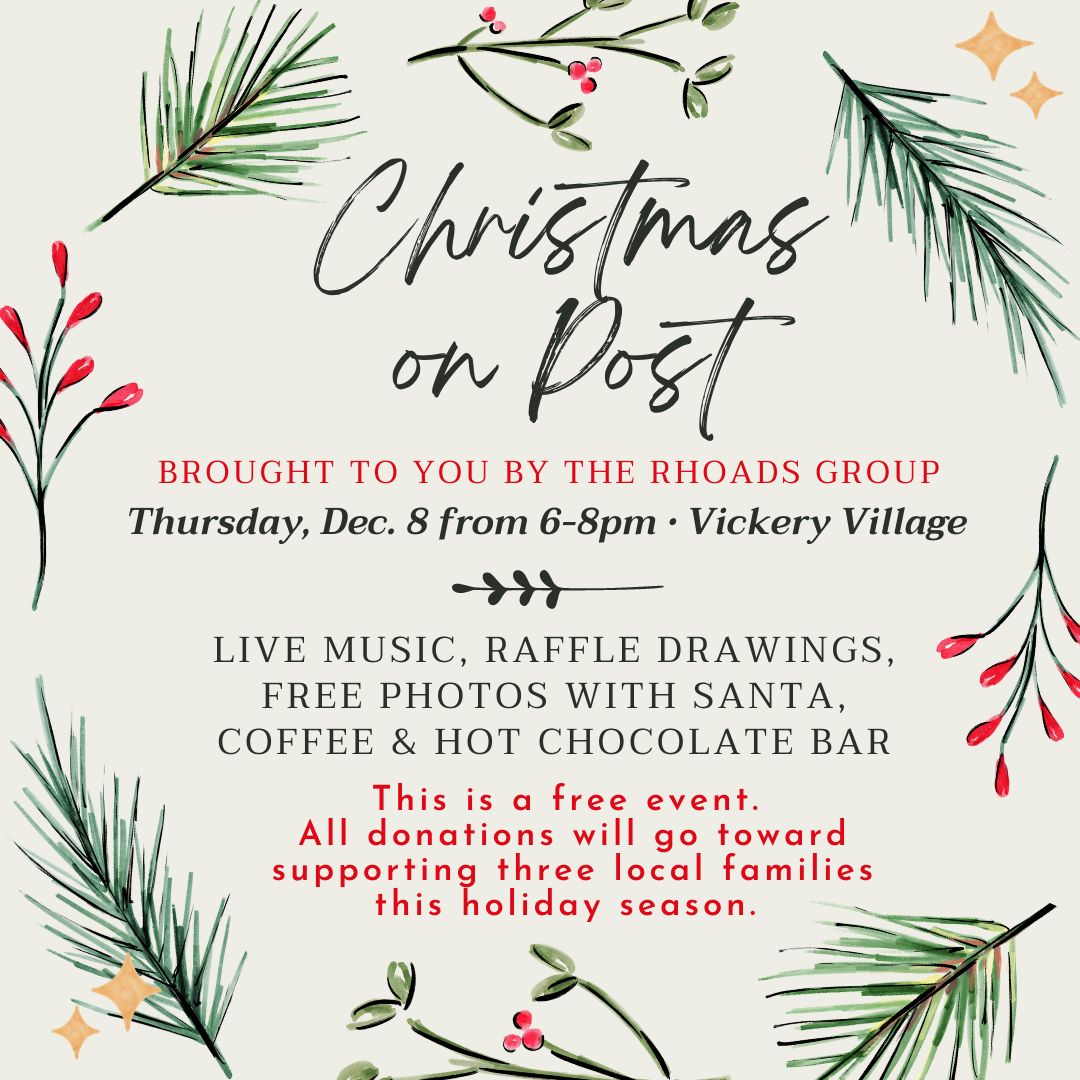 FAQ:
Is this a free event? Yes - but we will be selling raffle tickets in order to raise money for local families in need.
Do I need to RSVP? No.
Can I take pictures with Santa? Yes, just be sure to bring your own camera.
Will there be live Christmas music? Yes, Tommy Ward and his jazz band will be back performing all your favorite Christmas songs.
What items will you have to raffle? We'll be announcing items as they come in on our instagram account so make sure to follow @rhoadsgroup so you don't miss an item.
How much are raffle tickets? $20 each or 10 for $100. We'll accept cash or Venmo.