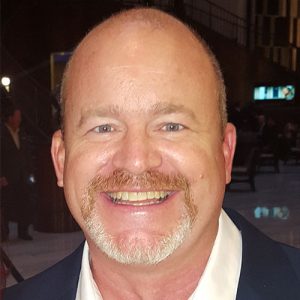 Gary grew up in Melbourne (Florida, not Australia). He moved to Buford in his early teens and graduated from Buford High School going on to attend Clayton State College and Georgia Tech. Gary spent 15 years as an executive recruiter in the IT, engineering and business consulting sectors. He helped companies navigate explosive growth during the .com boom and helped the CEOs of major engineering firms place key, national leaders.
And then Gary was injured in a car accident.
After experiencing first-hand just how important it is to have the right coverage, and a lengthy recovery, Gary switched careers. Gary has always been passionate about helping others and he loves that by being an insurance agent he helps people protect what matters most. Gary has the heart of an educator; he loves getting to know the families with whom he works and he works tireless to ensure they understand their insurance coverage. When asked why he loves what he does, Gary said, "Insurance is the one thing you buy hoping you never need to use it. But, on the worst days, when someone has been hurt or a home has been damaged, I get to be there for them."
Outside of work, Gary enjoys spending time outdoors with his family: Brook and Harley. They are active members of their church, Calvary Chapel, and can often be found working on their 1973 Pontiac Firebird, taking their boat out for a day on the lake, or setting up their tent for camping. Gary is a second-degree black belt instructor in Kenpo Karate, which he has been studying for over 25 years. He also loves riding his motorcycle.
Gary and Brook are actively involved in their community and support Rainbow Village, which transforms the lives of single mothers with children who are escaping domestic violence and poverty, and Angels Among Us, a no-kill animal shelter.Look for Brook, Harley and Gary out on the lake or hiking toward the nearest waterfall.