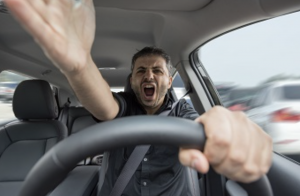 I remember hearing about Covid in early 2020 and thinking, There's no way this is that big of a deal.
Needless to say, I was wrong.
It feels like every area of our lives has been touched by the global pandemic, and apparently, our roadways are no different.
As the world slowly begins to reopen (then shut down again, reopen, shut down again, reopen), drivers are dusting off their keys and hitting the pavement—some for the first time in over a year!
You may have noticed an increase in traffic … and an increase in bad driving. Which begs the question: "Are drivers worse now than they were before the coronavirus pandemic took over the world?"
According to Dwight A. Hennessy, department chair and professor of psychology at Buffalo State College, maybe.
Here's how he sees it:
"As things change and get back to normal, whatever that is, there's going to be this inevitable comparison that we're going to make. When something changes, you compare it to the way things were before the change.
"Skill-wise, I don't think we've lost anything. Maybe we forgot the shortcuts we had been using, or maybe we got used to doing things in certain ways. But it really only takes a couple trips. So, you're like, 'Oh, yeah, I remember this part.' The skill part isn't gone. But I think the bigger questions, conceptually, are, Have we lost some of the socialization? Have we lost some of the interpretation part, and judgment part?"
For his entire interview, check out this article at NewsWise.com.
While drivers may not have "forgotten" how to drive, they may still be struggling with a new routine or even remembering how to manage their old one.
With over 30 million uninsured drivers on US highways, you don't want to be on the receiving end of someone's struggle with the post-Covid roads. At The Rhoads Group, we're an independent agency that shops the rates of multiple providers—not just one.
We know Atlanta, we know Forsyth County, and we know you. Let your local insurance experts help protect your drivers and cars by reaching out today.