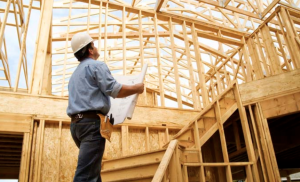 The global pandemic is affecting almost every facet of everyday life. From the loss of jobs, to the supply chain crisis, to the Great Toilet Paper Shortage of 2020, we are certainly living in (wait for it …) unprecedented times.
As the pandemic continues, you should know how Covid-19 is affecting your home insurance policy.
Across the country, homeowners renewing their policies are discovering that rising material costs, supply chain disruptions, and climate change are combining to drive up premiums by about 4% to an average annual premium of $1,398 (Insurance Information Institute).
Take the price of lumber, for example. Costs have skyrocketed 400% year-over-year (March 2020-March 2021).
Simply put, it costs significantly more now to replace your home than ever before.
But–it's not all bad news. Although insurance companies are filing rate increases to keep up with rising costs, they are being held in check (somewhat) by state regulators.
Now is a good time to reach out to your local insurance agent and ask about your home insurance rates. It's never been a better time to shop around. As an independent agency, The Rhoads Group can shop multiple providers to get you the best coverage possible at the lowest rate.
Check out our rate request form–we'll have you 10 rates in under 10 minutes.