"It's all in the timing"..I think we've all heard that before. Of course there is good and bad timing and even a mix of both.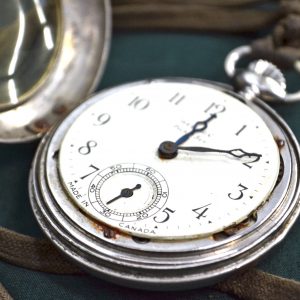 Good timing: walking out of the grocery store with a shopping cart full of groceries, getting to your car, loading it with the groceries, sitting in the car and then the sky opens up and a torrential downpour of rain comes. Good timing.
Bad timing:  Walking into the convenience store and getting to the door just a few seconds before a second person walks thru. Both of you head directly to the front counter to pay for your gas and also purchase a scratch off Lottery ticket. You buy one and lose, the person behind you buys the next one and wins..big. Bad timing.
Mixed timing: Heading to the airport and traffic is stacking up. You have time but getting a little nervous so you start dodging and weaving. The lanes are working in your favor and you're hitting all the openings and making progress..good timing on your traffic moves. Then you make one erratic lane change too many and pass right by a Police Officer. Blue lights in the rear view mirror and you are pulled over..bad timing. Overall that's mixed timing.
Our days are a constant mix of this ying and yang. Sometimes the whole day can be good or others more bad or even just a steady mix of good/bad timing. One second can make all the difference. I recently came to a four way stop sign and I stopped. I looked left, right, left and right again (the left side was more of a blind spot for seeing anyone coming). I started to proceed to make my left turn and then there it was, a car blowing thru the stop sign and barely missing the front of my truck as I slammed on the brakes. One more second and that car hits me in the driver's door and I am most likely dead.
Now we really don't have any control over the "timing" thru our day. We can schedule meetings and things to do but getting to that appointment is out of our hands. I can't predict what someone else is going to do or how they are going to react to a situation. I can only control my behavior, my patience and my overall outward attitude.
Consider this, my "good timing" was actually started with what I thought was "bad timing". The day I almost got hit I was actually running late and hurrying home. Traffic was not moving and my frustration was growing but I was helpless and there I sat, I should have left earlier. I could see my escape route if only the cars in front of me would move up a little more I could squeeze by, but they did not. IF they did I would have made the turn, arrived at the stop sign earlier and most likely gotten hit. That's not "mixed timing" because it's two separate events. That's perceived bad that was actually really good.
In the end it just comes down to this, we are not in control of our days "timing" but we can certainly enjoy the ride while someone else is driving. Go thru the day with purpose and when those bad timing events pop up don't judge too quickly. It could be the start of something amazing….
– Rob Barbine