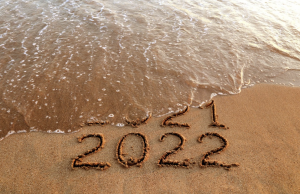 If the year 2020 taught us anything, it proved that a lot can change in a year. 2021 is no different. If you'll reflect on the last 12 months, you might realize that some of the changes you've experienced this year might affect your insurance needs.
With that in mind, we've compiled an insurance-focused checklist to help you evaluate and anticipate any potential insurance adjustments for 2022.
Get proper road protection. Ask yourself these questions:
Do I understand my coverage?
Am I covered if a driver hits me and they don't have car insurance? Look for uninsured motorist coverage on your coverage summary.
Are my coverage limits high enough? The Insurance Information Institute recommends a minimum of $100,000 of bodily injury protection per person and $300,000 per accident.
Ensure your home is adequately covered as well. Consider:
Have I updated my list of home inventory? Part of your renters or homeowners insurance is designed to cover your personal possessions up to your policy limits. But if you've gotten a new TV or expensive piece of jewelry, your inventory list may need to be updated and policy limit increased.
Don't' forget to cover any updates to your home: hot tubs, swimming pools, and trampolines— all fun additions, but do come with new liabilities.
Did you renovate your kitchen this year? Add a bathroom in the basement? You may need to adjust your coverage!
As always, if you have questions, reach out to your local insurance agent. We're the insurance  experts, and we're here to help!