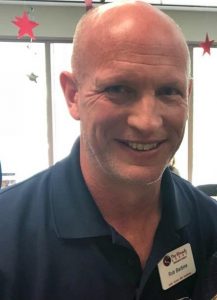 Rob is the real deal…your go-to guy. He's got you covered in the details and ensuring the protection of your family and your assets. His attention to detail is top notch and he does not leave any stone unturned.
Originally from NY, born and raised, he ventured down South to Georgia for a new beginning and opportunity. Rob has beautiful twin daughters that still live in NY, one as a nurse in Manhattan and the other as a small business owner on Long Island. He also has a granddaughter and twin grandsons!
His background his diverse in management (Fortune 100 company) and entrepreneurship (prior owner of a small business). In 2015 Rob decided to pull his talents into insurance to help people better understand the importance of being properly insured. Meeting and helping people, whether they are a client or not, is what drives Rob to the next level.
Rooted in Faith and a strong work ethic, Rob likes to say "I thank God everyday for all the Blessings and people in my life that have made me who I am today. Every lesson I learn helps me to grow into the man I was intended to be."