Thank you Brian and Cindy!
I'm super honored to be selected to represent independent insurance agents from the state of Georgia at the 2019 Travelers Leadership Conference in Southern California. What a great opportunity it is for a scratch agency like ours to be able to share our company vision with the Travelers Executive Management team and be recognized as one of the most successful agencies in the U.S.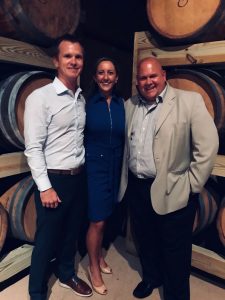 What can I say really…Travelers has been one of our best partners from day 1.  There are so many great people working for Travelers and I'd like to thank all of them but we really wouldn't be where we are today without the help of Brian Glover and Cindy Burruss. These two worked with us through out the ups and downs of the last few years and I'm forever grateful for the work they've put in to help The Rhoads Group grow to where we're at today.