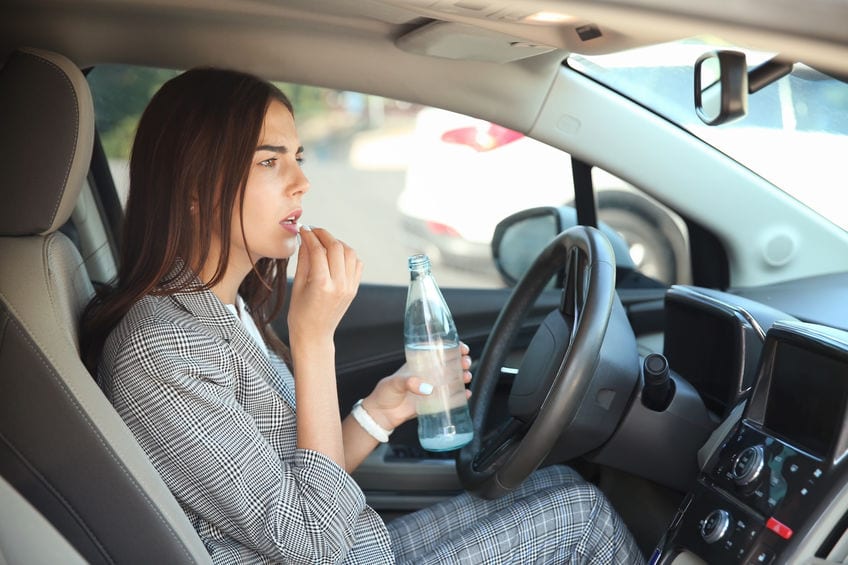 We've all done this.
A text pops up on our phone screen while we're behind the wheel. We can answer it quickly, so we type out a short response and hit send.
According to EndDD.org, even if that text took just 4 seconds to respond to, if you're traveling 55 miles per hour, you've just traveled the length of a football field. One hundred yards where you're essentially driving with your eyes closed.
Next week our calendars will flip to the month of April, which is also national Distracted Driver Awareness month.
While texting is a major factor in many distracted driving accidents (23.6%), there are others that are just as dangerous and costly. According to PolicyAdvice.net,
52.5% are driving and eating
11.7% take pictures while driving
6.5% apply make up behind the wheel
According to the National Highway Traffic Safety Administration, nine people are killed every day in the United States by a distracted driver. Here are a few more statistics that might surprise you. Thirty-one percent of drivers are distracted by their dogs in the car. You're eight times more likely to be involved in an accident when you reach for something inside your car. That's three times more than eating while driving. More than half of all crashes involving teenagers are a result of distracted driving.
In 2018, the laws for distracted driving in the state of Georgia underwent significant changes with the Hands Free Act. According to the statute, even though it's called the "hands-free" law, it is still a violation to hold or support and device with any part of your body while operating a vehicle.
You are allowed to:
Talk to text using hands-free tech
Use GPS
Wear or use your smartwatch
Use an earpiece to talk on the phone
. . . as long as you can complete the task without touching the device or supporting it with any part of your part.
Distracted driving in Georgia can result in a traffic citation with incrementally costly fines. On top of those fines, you can almost guarantee an increase in your insurance premiums.
If you've ever watched a football game, you know the damage that's possible across the length of a field. Factor in the velocity of vehicles weighing in the tons, and the potential for injury and damage is limitless.
Join us through the month of April in committing to end #DistractedDriving in our state and county. Together, I really think we can make a difference.