Let's face it - at times you probably find insurance to be boring, confusing, and possibly even have considered it a "necessary evil".
I get it - trust me...I'm an insurance consumer just like you!
No matter what stage in life you're currently in my passion is to help you protect the things that matter to you most and what you work so very hard for: your family and your legacy.
Whether you're a fresh college graduate, a first-time homebuyer, or a retiree, my goal is to make everything about insurance easier for you.
As a husband and a father of two wonderful kids, my family is an integral part of my daily life. My hobbies and passions outside of work include competing in triathlons, hosting/editing/producing a podcast about '80s-'90s nostalgia, creating insurance video tutorials, Jeeping, and enjoying the great outdoors.
As an Ironman Triathlete, an Eagle Scout and even a Sigma Chi (NGCSU 2003) I've learned throughout my life to never quit and I will bring that same resolve to helping you.
I can't wait to help you and look forward to talking to you!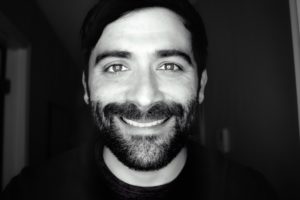 Question for you: You want to see some cool stuff while really learning more about insurance and me?
How to contact me:
Call or Text me at: 770-654-4768.
Email me at: woody@rhoads-group.com.
Let's Connect: Facebook, Instagram, Twitter, YouTube and LinkedIn.